Counter-Strike 1.6 Steam – CS 1.6 Steam Download
Counter-Strike (CS) 1.6 Steam version is the original game developed, designed and published by Valve. This version is 100% similar to it, with all the functions and files!
You are able to download cs 1.6 steam version without any cost, the working version is published by us for testing purposes. So, if you want to test the game before buying it, test a custom mod on it, you can download it in here in very simple steps!
However, by downloading the game from our website, you claim to have the original Steam version, or you gonna buy it in the near future. In other words, this version is a demo/trial version, but will all the features included!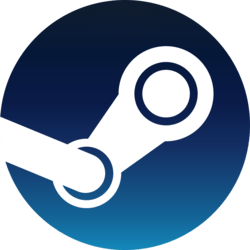 About Steam:
Steam is a game publishing and distrubing service developed and designed by Valve. It was first launched on September 2003 as a software. At the same time, Counter-Strike had the latest core version update. So, it was released and added to Steam under the "1.6" version, known of today!
So, Valve uses Steam to sell and update its games with a very simple interface to use. However, the service was expanded to contain more games published by third-party publishers.
The service allows you also to chat and contact players even during playing. Which makes an easy way to communications for players in different games. That also comes with the ability to create custom groups, which is used by many cs communities to chat, manage.
Steam is free to download, install and use. However, Counter-Strike 1.6 costs $10 on Steam. So, if you can't pay this amount or want to test the game before buying, you are allowed to download this version for free and use it with freedom!
Steam system requirements:
Minimum: Windows XP, 96Mb RAM, 1GHz processor, Keyboard, Mouse, 800×600 screen resolution
Recommended: Windows 7, 512Mb RAM, 2GHz processor, Keyboard, Mouse, 1280×960 screen resolution
How to download and install CS 1.6 and Steam:
1. Install Steam
In order to download and install cs 1.6 Steam, you need to have the software installed in your computer (PC). Download Steam, the setup file takes nothing more than 50 Mb, so the download should finish shortly. So, after it's finished, open it, select the installation path (default works perfectly) and hit next. This shouldn't take more than a few minutes, which lead us to the next step!
2. Make an account
Unline our version of the game. Steam requires an account to manage, update your games, payments and private information. It also allows you to track your gameplay, rewards and join closed Steam groups.
To create an account, you need a working and permanent email address. You can use Gmail as an example, or any other similar services… So, all that you have is to enter the request information in the fields and your account will be created and activated instantly!
3. Buy the game
So, you have installed Steam, made an account and verified your email. The next step goes to buy the cs 1.6 Steam version. In order to do that, an online payment method is required, such as PayPal, Credit card or Bank account…
Enter the Steam store and search for "Counter-Strike", it should appear only under this name and without the version tag. Add the game to the shopping cart, and hit checkout! The next part would be similar to any online payment, so you won't need any further explanations!
Counter-Strike 1.6 Steam alternatives:
If you cannot pay for the original game, the best alternative is to use cs 1.6 non-Steam. In fact, the non-Steam version is far better than the Steam version.
Non-Steam cs 1.6 uses much fewer system requirements, storage and fewer size in the setup file. Let's not forget about the best part, it comes for free.
So, you can skip all these steps and start directly from the download process. No account, verification or payments would be needed. But, it's even better, you can download it with super-fast download speed and install it in just a few minutes.
Non-Steam version will help you to save money, time and computer resources. It also comes in custom designs and mods like the CS:GO mod, XTCS edition and Source edition!