Counter-Strike 1.6 Download – CS 1.6 Download Free

Counter-Strike 1.6 Download no Steam, full, clean and free to play! with our Master server full of CS 1.6 servers, you can play the world best action game online or offline with bots. CS 1.6 free download and install within a minute in any windows (XP/ Vista/ 7/ 8/ 10).
You can download our client in different languages (French, Spanish, Portuguese, Turkish…) and in different editions (Original, Warzone, XTCS Final, CS:GO edition, Source edition and more!) always Free!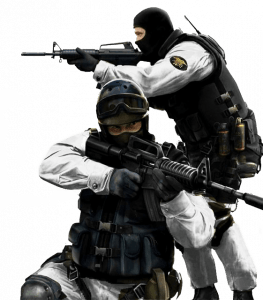 About the game:
Counter-Strike 1.6 is an FPS (first-person shooter) and a Free game which the Terrorist (Ts) team battle to act a terror (bombing, hostage-taking, assassination) and Counter-terrorist (CTs) team tries to prevent them (defusing the bomb, hostage rescue, and so on …)
The game first release was in 2003, as a mod of Half-Life. Today it's the world's best online game on history! With very simple scenarios, it's the best place for gamers to show their tactical and gaming skills
Requirements :
Minimum: 192Mb ram, 32mb graphics video card, Windows XP, Mouse, Keyboard, 20kbps Internet connection
Recommended: 512Mb ram, 128mb graphics video card, Windows XP, Mouse, Keyboard, 50kbps Internet connection