Half-Life Download – HL1 (HLDM) Download for Free
Half-Life (known as hl1, HLDM) Download for Free available in this page. You can download the latest version full for PC and play it totally for free. Choose your best download method between direct, torrent and google drive and get the game with one click!
We offer HL1 with unlimited and extremely fast download speed. With the latest installation algorithms, you can install it in just a few minutes (usually takes 1 minute). We can guarantee the performance and ease to all the players and our visitors!
Half-Life 1 – An overview:
Half-Life 1 is an FPS (First-person shooter) game made in 1998 by Valve. It is the first in its series, which continues until today by the Alyx version!
The Basic story is about a scientist called "Gordon" who mus his way out after a terrible scientific experience goes all the way wrong. So, against both humans and aliens (known as zombies mostly), he must fight to survive and get out until the end of the campaign.
HL1 doesn't only have the campaign gameplay, but it's mostly known for the other modes. You can play it offline in Lan mode or in online servers with real human players. The current version comes with a fully working server browser with Internet, Lan, Favorites and History tabs!
Half-Life has it's special custom sounds, maps (a good variety of them), models (players, weapons, hands…), sprites and more! What makes it so special is the total classic and cool outfit that still attracts players from all around the world until today. So, if you are here and reading this, you are a live example of this!
Game requirements:
Minimum: Windows XP, 256 MB RAM, 500Mb Hard drive space
Recommended: Windows XP, 512 MB RAM, DirectX 9 Compatible Graphics Card, 1-2Gb Hard drive space
This is a Half-Life non-Steam version without Counter-Strike 1.6 included. The game contains all the required modes and comes with the campaign, Deathmatch (HLDM) and the Lan modes.
Install Instructions:
First, select a download method that suits your internet requirements. All of our downloads provided in a high and extremely fast speed built with a CDN network. So, wherever you are you can the best speed than ever! You can pick direct download to get it directly from your browser or torrent to get nearly peers speed and have the opportunity to pause and continue the download at any time! Tho that will require a third party torrenting software.
After a successful download, the next step is to install HL1. This usually takes just a minute, but it can depend on computer requirements. Select your installation path, hit next and the install will begin! We are using the latest installation and compression algorithms which allows you to download the game with the lowest size, and install it in a very fast time!
Half-Life Compatibility:

Our Half-Life version is guaranteed to work in all windows version (without any exceptions, Windows XP/ Vista/ 7/ 8/ 8.1/ 10). In fact, it comes with the full files and DLLs included. So, you cannot face any kind of problems in specific version (such as dark screen, error pop-out or game crash…)
This version allows you to connect to any Half-Life server accepting dual protocols 47/48. Using any mod of the game (gun-game, zombie, deathrun…), you can connect and play with the most ease and performance, without the doubt or fear of any possible problem, just simple!
The game comes with the latest algorithms, making it in lite speed and with few computer requirements. We make sure to delete any of the third-party and unnecessary files. So, you can get the best FPS and reduced Lag as low possible.
However, you don't have to worry, all HL necessary files will remain. So, you won't notice or face any difference, apart from getting the game more faster and easier to play!
Game files:
By downloading Half-Life from our server, you get the full game with all the files included. So, that's very necessary if you are trying to play the game in campaign mode or HLDM online.
Basically, the main files are the game models, maps, sounds, sprites… All of the files are original as the Steam version. But, it comes for free!
Models
The game models include the players, weapons and monsters models. And it could extend to include some items in some maps. These type of files are one of the most necessary ones to make the game runs correctly.
DLLs
Game DLLs are the files that turn all the things together. They make the full engine of the game, starting from the GUI to the gameplay, online or offline.
So, with our Half-Life free download, you can get a highly optimized game DLLs to make your game faster, reducing lag as possible
Maps
Of course, you cannot play with your friends, in Lan mode or Online in servers if you don't have maps! And downloading them each time you connect to a server makes it kinda noisy. Everyone hates waiting after all. So, we make sure to include all the Half-Life maps in this setup file.
Sounds
Okay, if you think about an amazing video game, a movie, a tv series or anything similar… You will notice that sounds always play a big role. However, that goes very well with Half-Life game.
Sounds include all the map sounds, player sound effects, weapon sound effects and campaign sounds. And it's kinda boring to play the game with a missing sound. So, download the game on the right web page!
Half-Life Multilanguage: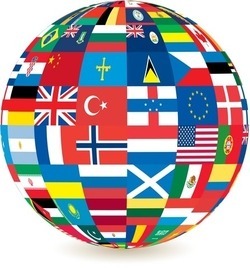 If you found this website online, that means you could be anywhere in earth! We accept that and we encourage it!
After all, we are an international community. So, if you are reading this and visiting this website, you can see that this website supports multiple languages!
Half-Life download available in multiple different languages. That includes both the website and game setup file.
You can play the game with whatever language you want which we can cover!
We support the main most spoken languages. However, we cannot support all the languages (there's just too much). So, we make sure to add translations in both websites and shared games.
We add more and more languages on time. So, we make sure to cover the maximum possible and give the best user experience to all of our visitors!
However, these are the main languages covered only by the website. The Half-Life setup package comes with much more languages wich can be added and modified by ease!