Counter-Strike 1.6 WarZone – CS  1.6 WarZone Download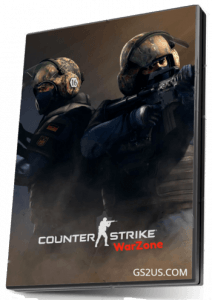 CS 1.6 WarZone download is available from our end. Using a very fast download speed built under a CDN network and latest compression and installation algorithms will allow you to get the game installed and available to play in your computer in few minutes!
Counter-Strike 1.6 WarZone is the most played and popular edition in the CS world and between players. However, this edition of the game is visually 100% similar to the Original. But with custom changes in the core, it's far better than it!
Released in 2011, it fastly did become the most know version in the world and that goes until today. We offer you the possibility to get this edition totally for free and that comes to all CS 1.6 players worldwide.
If you want to start the download, select one of our download methods and simply click in one of the buttons below. Your download will start shortly, all the methods are guaranteed to work.
Game requirements:
Minimum: 192Mb ram, 32mb graphics video card, Windows XP, Mouse, Keyboard, 20kbps Internet connection
Recommended: 512Mb ram, 128mb graphics video card, Windows XP, Mouse, Keyboard, 50kbps Internet connection
About Counter-Strike 1.6 WarZone:
Well, I mentioned before that the game looks totally similar to the original versions. And that goes very well to both of the non-Steam and Steam versions. So, what makes it unique and even better than the other editions?
Well, each of the cs 1.6 editions has its own pros and cons. And that's the same for the warzone edition. CS 1.6 WarZone edition was made to make the game perform much better with lower computer specifics, as well as other changes to make the gameplay smoother and more attractive!
CS 1.6 WarZone – Edition Features:
1. Game Speed

Speed is a key nowadays, and that's applicable to all the niches and categories of our lives. However, in gaming, speed is an extremely important factor. In fact, few milliseconds during a duel in Counter-Strike can cause your direct loose.
CS 1.6 players have been suffering from the lag caused by the game for a long time. Many tutorials and videos are found in Youtube trying to guide you and reduce the Lag amount. However, these methods don't have any of the big impacts in your game and things are basically the same!
So, on March 15, 2013, the Warzone stands out and give the players the big prize. By releasing the CS 1.6 Warzone edition, players were allowed and still allowed to play this game with the lowest possible requirements. So, even with an old potato computer with 128Mb RAM or even less, you will be able to play and get a high FPS (around 100) and reduce the Lag to its minimum.
2. Less Storage:
If you are using the steam version of the game. Counter-Strike folder (Program Files\Steam\steamapps\common\cstrike) will get bigger by time. In fact, if you play regularly, it can go to over 3Gb of storage taken by the cache files made by the game.
However, even if we do disable the game cache in all of our editions. The main idea and engine made for this were mainly for the CS 1.6 WarZone. So, by disabling the Steam game caching CFGs and DLLs, the game will load much faster and will allow getting even better FPS!
3. No In-Game Advertisements: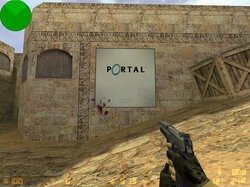 In-Game advertisements have been so annoying since Valve has decided to add more ways to monetize the game back in 2007.
In some of the maps, ads were just showing everywhere. Which made the gameplay less funny and more annoying by time.
Advertisements are also removed in all of our counter-strike and half-life editions. But, to be honest, we give the medal once again to the WarZone team. CS 1.6 Warzone was the first edition with the ability to disable these ads in-game. However, they are turned off by default.
4. Dual Protocol
Joining cs 1.6 servers can be annoying sometimes. Ofc if you use the old non-Steam or the Steam version of the game, you won't be allowed to join 47 protocol servers and even some of the 48 servers.
Well, using CS 1.6 WarZone will save your day! Using this game client, you will be allowed to join all kind of servers (expect Steam only ofc). That means that you will be able to join 47, 48 and old 48 (2009) as well.
That's not all, CS 1.6 WarZone allows you as well to create dual protocol servers. With latest HLDS, dproto included, you will be able to create local or online servers wich anyone using any protocol can join. So, you will be free, skipping all the annoying errors and pop-outs!
5. Game Protection
Well, security is a big matter, everywhere and specially online. In fact, many CS 1.6 servers are affected with SlowHacks. That's the most used malicious way by servers owners to manipulate players.
It's annoying! SlowHacks are any kind of game plugins, configurations that changes your game when you join a server. So, by click any keyboard or menu key, you will be redirected to some third-party server!
CS 1.6 WarZone is fully protected against that, we can ensure that your game configs won't be afftected or changed after you join any kind of servers! Not just that, we filter out the servers in Internet and Favourites tab and we add only ours, which are 100% safe to play at!