Counter-Strike 1.6 CS:GO MOD – CS 1.6 GO Download
Counter-Strike 1.6 CS:Go Mod (edition) download for Free. It's a special mod made for CS 1.6 players who want to experience Counter-Strike Global Offensive (known as CS:GO) gameplay.
This CS edition (Mod) is made to be 100% identical to CS:GO and works with CS 1.6. That goes very well for everything, includes models, maps, sounds, sprites, GUIs, Hud…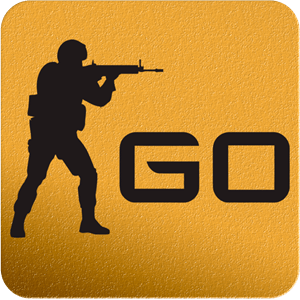 CS 1.6 CS:GO MOD Download
This edition takes the same system requirements as the Original CS 1.6 non-Steam or Steam versions. There's absolutely nothing to worry about!
You can experience the CS:GO gameplay with CS 1.6 game client with it's players and in the same servers. And that doesn't take any new requirements or conditions, just easier than ever!
As all our editions and versions of the game, this edition is full and protected against any type of malicious and viruses. You can download it always for free with an unlimited and extremely fast download speed (Built with CDN) and the latest installation algorithms (takes 1 min approx).
This mod works in all Windows versions (XP, 7, 8 & 8.1 and 10). And consists of the latest version of the game (v48) and that allows you to connect to 47/48 servers. Server Browser works as well, you can navigate and select servers from Internet, Favourites and Lan tabs.
CS 1.6 CS:GO MOD features
CS:GO Models:
This Mod contains edited CS 1.6 models looking identical to CS:GO. These models are high quality and goes for all type of models: Player models (skins), Weapon models, Hands, Knife, bomb (C4), grenades and the hostages ones as well!
CS:GO Sounds:
Sounds are one of the most important files in the game and they do play a big role in it. This edited mod contains the same sounds of the  Global Offensive version of the game. Radio, Weapon sounds, sound effects (map sounds, etc)…
CS:GO Maps:
Things dosen't end with models and sound. This edition have an edited and modded maps looks similar to CS:GO, and that comes basically to all the default maps in the game (de_dust2, de_inferno, cs_assault, etc…).
The changes take effects in maps textures (walls, ground…) and some of the maps objects and custom models (like the car in Dust2 bombsite B).
Textures:
Well, we can't forgot about the textures. If we need to make this edition really identical to the Global Offensive version of the game. We have to include everything!
So, the textures of the game has been changed as well and looks basically the same as the CS:GO version. With that we can make sure everything looks and sounds the same!
In fact, textures are one of the most extremely important files (items) in Counter-Strike. Textures are anything that's showing in front end screen as a fixed place object. For example, the C4 timer, radar, HP and armor values…